Audiobook & Voice-Over
Actress and singer, Ilyana Kadushin
is an internationally known Award-winning voice performer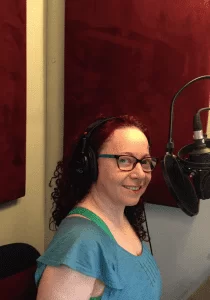 Ilyana Kadushin has worked in film, television, theater, as well as audiobook and voice-over productions. She is a singer and songwriter, who has accomplished works such as the 2011 HBO Award Winning Documentary "Separate, But Equal" where she sang on the soundtrack.
Ilyana has her own recording studio and can fully produce audio and video content from it.
On this page, you can listen to reels of several accomplishments. See Ilyana's credits here.
Ilyana is represented by:
Stewart Talent
1430 Broadway
Suite # 1513
New York, NY. 10018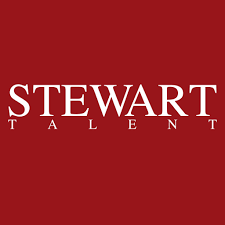 Indie Authors & Publishers
Over 80 titles | Various Audiobook narrations include
Sc-Fi | Multi Cast
Dune |
 Audio Renaissance | Frank Herbert
*2008 Won Multi- Cast Audie Award
Rip Off | Short Stories
Audie Award Finalist, Original Work, 2013
In Rip-Off!, 13 of today's best and most honored writers of speculative fiction face a challenge even they would be hard-pressed to conceive: Pick your favorite opening line from a classic piece of fiction (or even non-fiction) – then use it as the first sentence of an entirely original short story.
Honor Among Thieves: Star Wars  (Empire and Rebellion) — "Silver and Scarlet"
Random House Audio a bonus short story by James S.A. Corey)
Pathfinder Tales: BloodHound  by F. Wesley Schneider- Macmillan Audio
Mystery Multi Cast
Vanish | Random House Audio- by Tess Gerritsen
Historical Fiction | Solo & Multi Cast
Night Witches
Scholastic Audio: Kathryn Lasky
Wickett's Remedy – Random House Audio- by Myla Goldberg
For Kids
Daring Guide for Girls – Harper Audio: Miriam Peskowitz
Teen Fiction
Twilight Saga
– 4 part series- (Twilight, New Moon, Eclipse and Breaking Dawn)
Random House -Listening Library-by Stephenie Meyer
Glow: SkyChasers Series (Books #1-3) -Macmillan Audio -Amy Kathleen Ryan
(*2011 Listen Up Award-Publishers Weekly)
Dear America- Canons at Dawn – Scholastic Books -Kristiana Gregory
All These Things I have Done  #1 in Series
Because it is My Blood #2
In the Age of Love and Chocolate #3
by Gabrielle Zevin-Macmillan Young Listeners.
(Winner of AudioFile Earphones Award © AudioFile 2014)
Deadtime Stories Series by Cascone Sisters- Macmillan Audio
Post Grad Macmillan Audio by Emily Cassel
Contemporary Fiction
Queen of Babble
-Harper Audio-Meg Cabot
Memory Keepers Daughter – Recorded Books-Harper Audio (Unabridged)
Ask again Later  Harper Audio-Jill Davis
Phoenix Heart by Carolyn Nash- Amazon Audio
The Sweet Life Series by Francine Pascal – Macmillan Audio
The First Day of Christmas by Carolyn Nash- Amazon Create Space
The Trunk Key by Carolyn Nash- Amazon Create Space
Bios & Memoirs
Out of The Fog by Carolyn Nash- Amazon Create Space
Romance & Fantasy
Shade of A Vampire
Series by Bella Forrest
One Enchanted Evening by Lynn Kurland -Penguin
Stardust of Yesterday by Lynn Kurland-Penguin
Another Chance to Dream by Lynn Kurland- Penguin
Mystery
The Heiresses 
by Sara Shepard- Harper Audio
Blue Zone – Harper Audio-Andrew Gross
You've Been Warned – Hachette Audio-James Patterson
Blood of the Reich by William Deitrich Harper Audio
The Other Woman The Jane Ryland Series by Hank Phillipi Ryan- Macmillan Audio
666 Park Avenue Series (Books #1-3)- Gabriella Pierce- Harper Audio.
The Dead Detective by JR Rain -Audible
Trafficked – The Diary of a Sex Slave by Sibel Hodge