MUSIC & SOUND
For Film, Television, Advertising and New Media – Established 2007

A Digital Sound and Video Editing Studio
Commercials | Film | Audio | Voice Over | Projects | Consulting
Ilyana Kadushin and James Harrell produce music, sound, and voice-over content that sparks the senses and elevates the story, with a perfect blend of entertainment and social consciousness.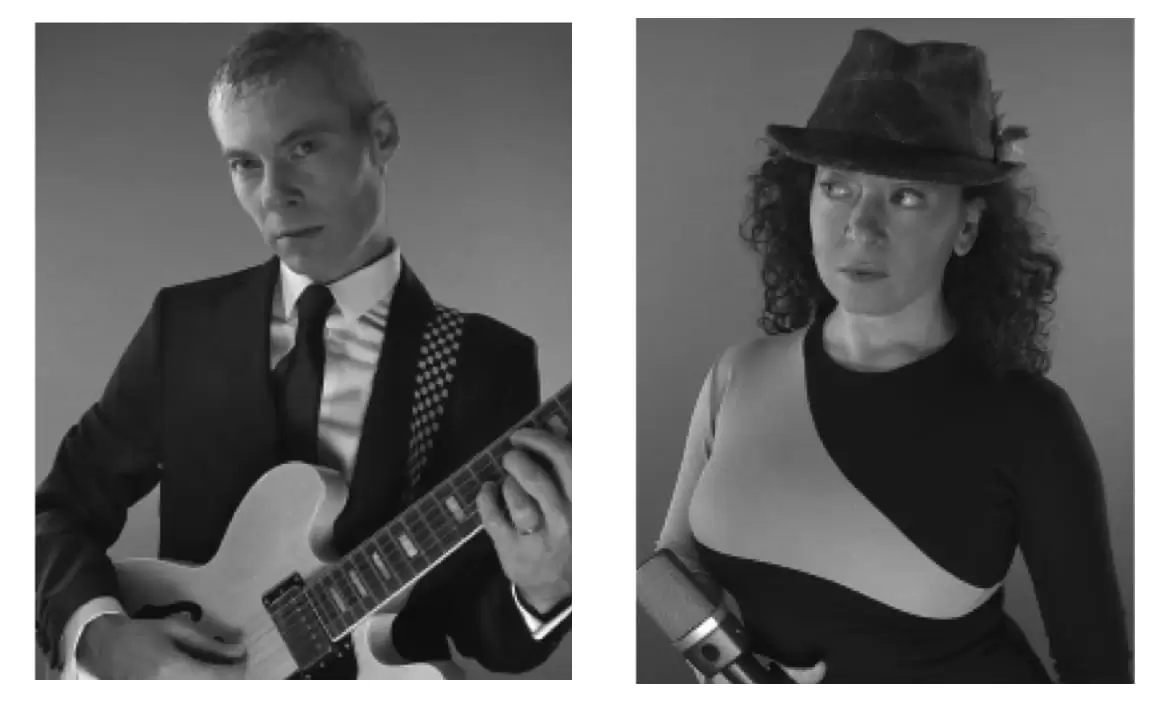 When Worlds Collide
In 1999, singer, lyricist, and multi-media performance artist, Ilyana Kadushin, was invited by her friend, Julio Gomez (drummer) to attend a recording session at Blue Ribbon/ Flohovia Studio in NYC. It was there she was introduced to James Harrell, a multi-instrumentalist, who had been doing some work with Gomez and his band "HEVY FLOE". 
After a couple of hours, Kadushin and Harrell wrote the song "CHAMPAGNE", which appears on their debut album, "…From the Beginning". An instant bond was formed and the two continued on to write more music.
After meeting Ilyana, James replied, "I have finally met a vocalist and lyricist who paired up nicely with the music I was writing."
Within a year and a half after their meeting, the two had created a body of work, they began performing around NYC venues, as well as doing sound design and composition for theater and television. In 2007, they officially created Lythion Music, their production company.
Original Soundtrack Creation
Music Composition and Production
Sound Design | Foley | Editing
Songwriting and Music Production
Demo Writing and Coaching
Sizzle Reel & Crowd Funding Video Production
Our studio is available by appointment only. New clients have been referred to us by people we know or have worked with in the past. If you have discovered us for the first time through this site, by all means, please feel free to contact us to make pending arrangements.
Pre and Post-Production Film Sound and Score Consulting
Being film producers ourselves and having worked post-production many times, we have seen and heard issues that could have been prevented before filming. ie: distorted dialogue, bad location sound, re scoring temp tracks to keep licensing fees down, etc…  In an effort to help keep filmmakers within their timelines and budgets, we can also offer our services as consultants at the top of your project in conjunction with your team.  Please contact us with any further questions you may have.
"Ilyana and James are the perfect team to help you create the most professional Reel at the Best Price.
Insightful, efficient, honest, and above all dynamic and creative. The best value in New York to expand your earning potential."

Demand Media
Original Music Composition and Editing for online content
Network 9
Music, Sound and Editing for their Brand video
Scholastic
Music, Sound, Voice-over and Editing for their educational promos and industrial videos
EyePatch Productions and Ogilvy Mather
Music, Sound Design and Engineering
Fox Meadow Films
Original music and sound design for the Feature film "Bad Parents"
Shawn Martin Productions
Scoring, Mixing, Voice-over and Producing for 2011 HBO Award Winning Documentary"Separate, But Equal"
Seed & Spark
Scoring Animated Short "The Deep"
Merkaba Productions
Scoring Web Series "God Loves Me Best"
Heidi Marshall
Scoring Documentary Short "Be Bold"
Intrepid Screening
Music for Short Film "Extreme Skipping"
Nickelodeon Jr.
Music and Vo for Television Promo~"Holidays with Joe" Original music for Blue's Clues promos.
Kenny Finkle
Composed music and sound design for Theater Project~The Hussy Chronicles"
Isadora Productions & Amnesty International
Original Music for Docu-Theater Project "Becoming Natasha".