Press | Interviews | Productions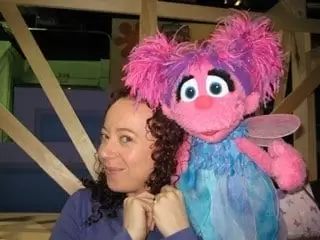 Q&A with Ilyana Kadushin, Narrator of Disappearing Earth
It's not an easy feat to create one complex and beautifully written novel by weaving together multiple characters and their stories. Debut novel Disappearing Earth accomplishes it. It's also not easy to bring a novel like that to life in the audiobook, but award-winning narrator (and singer, lyricist, and multimedia performance artist!) Ilyana Kadushin brilliantly does.
Follow along as Ilyana tells us more about her experience narrating Disappearing Earth and as we learn a little bit more about her.
During a 2015 Residency at The Slipper Room NYC, Ilyana developed a show called "MAE DAY", based on MAE WEST"S book "Sex, Health and ESP".  A new work of original music and storytelling through the eyes of Mae West; it's a candid show about being liberated through good sex, health, and ESP.  
Everyone will agree that Mae West was ahead of her time as an artist, as an American woman, pre-Feminist, body positive with business savvy. But part of what is so fascinating is seeing – through Mae's eyes – how much has not actually changed. Sexism and Misogyny have donned different drag, but it's still all around us. And now she's here in our era. 
Book and Lyrics by Ilyana Kadushin
Music by Ilyana Kadushin and her husband and composer, James Harrell.
"Overall I say what a beautiful, smart, vivacious and powerful performance…Bravo! "
–Amy Shuster (MSNBC)
Photos from performance of "MAE DAY" at The SLIPPER ROOM in New York City, on APRIL 30TH 2015. With special guests, Shawn Wilson and J. Stephen Brantley.